Japanese Washi Tape
NO.003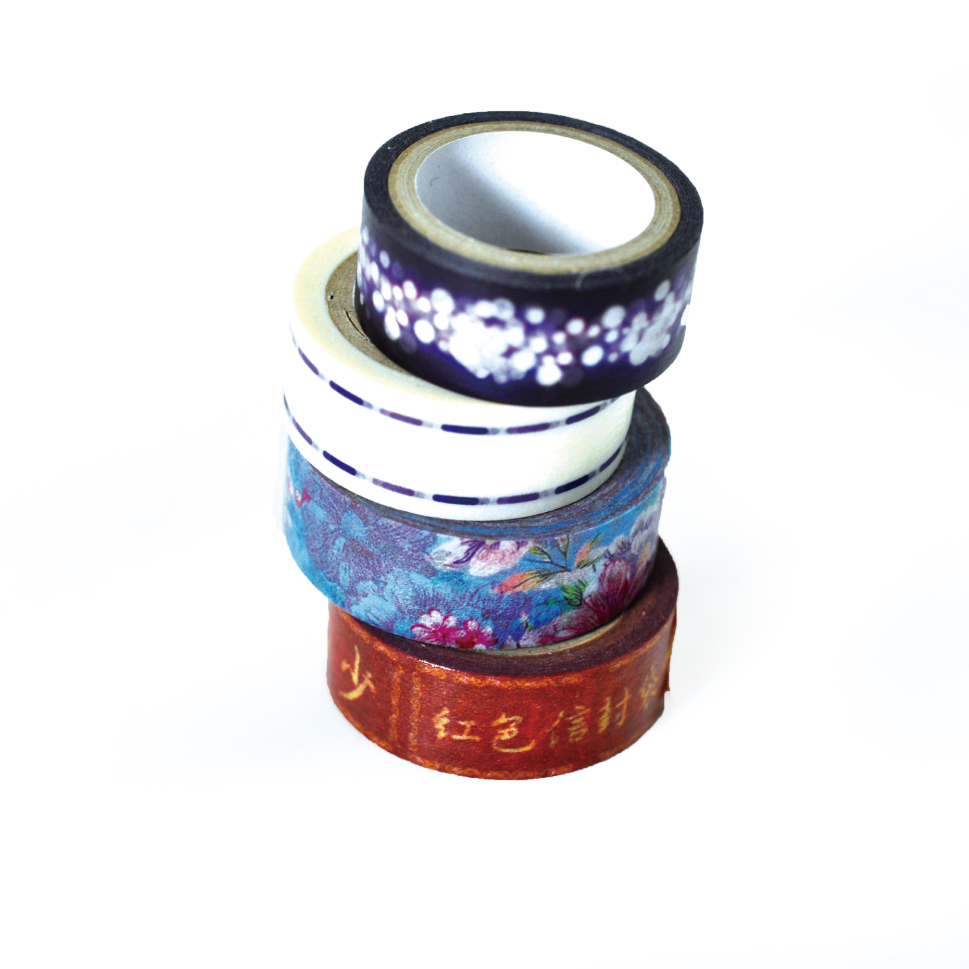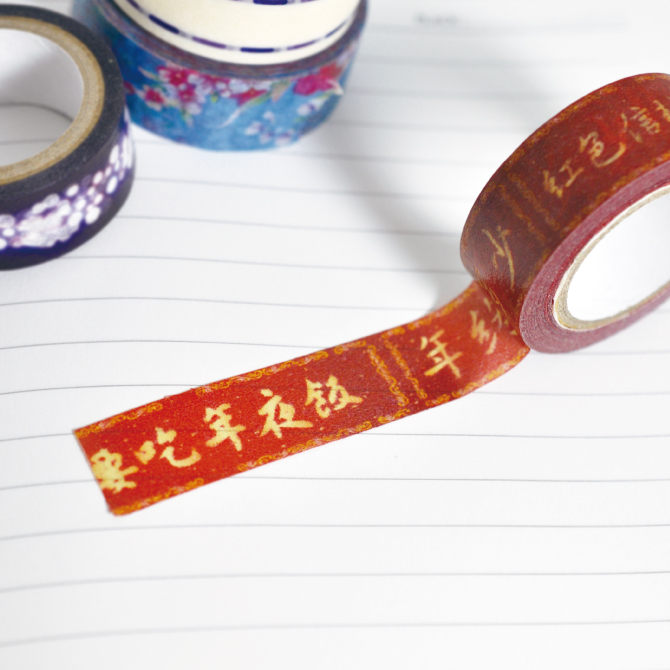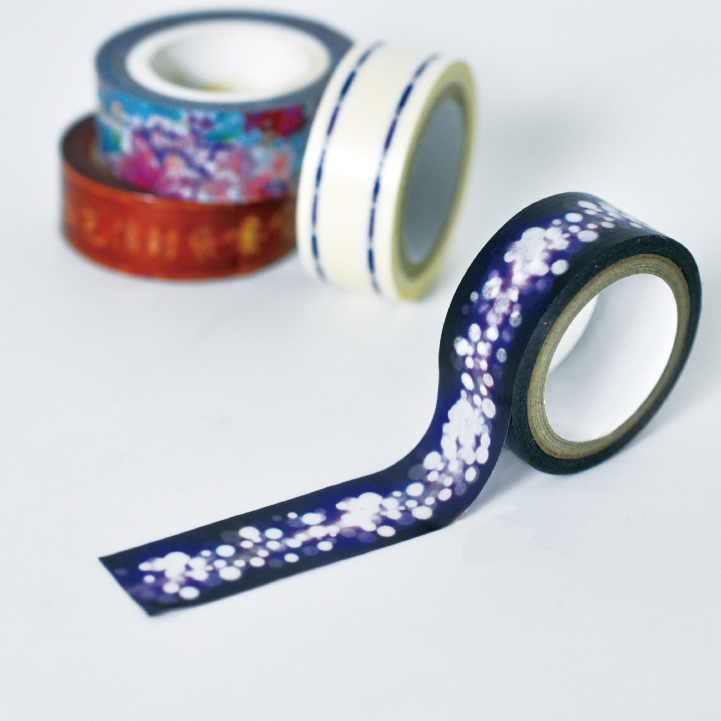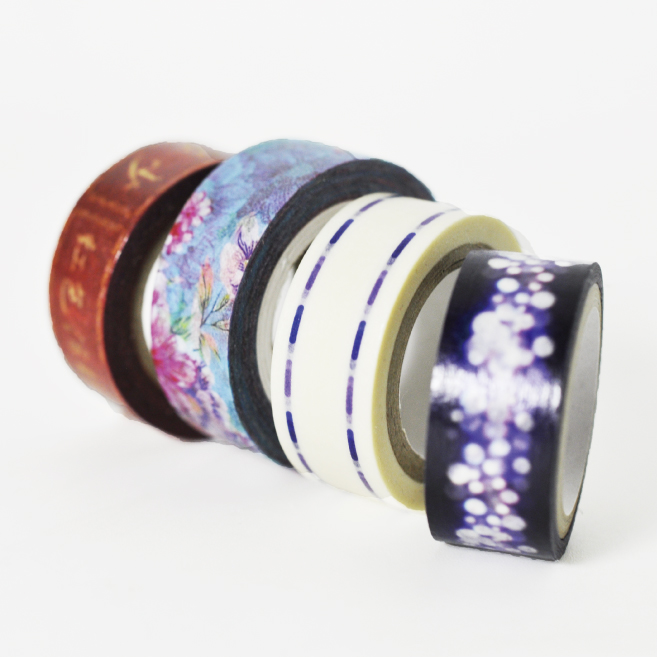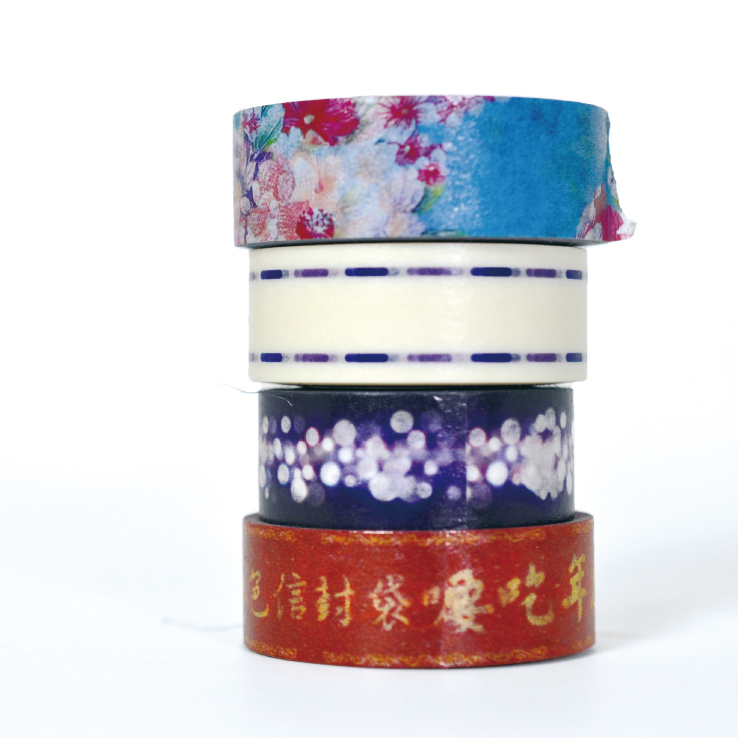 Dear designers and business representative, you've seen it on Etsy or Pinterest for many time or heard about it on your famous DIY blogger. PUNDY can now customize your design of WASHI tapes (some people called it "wasabi" tapes) for really low minimum order quantity! Let your washi tape obsession begin! Contact us now!!
Specification
Material: Washi Paper
3 Sizes: 15 mm x 10m, 25mm x 10m, 30mm x 10m.
MOQ: 105 rolls
Adhesive Side: Single Sided
Adhesive: Acrylic
Adhesive Type: Hot Melt
Design Printing: Offer Printing
Place of Origin: Taiwan
Color: CMYK 4 colors
Paper Thickness: 60±5μm
Total Thickness: 90±5μm
Temperature Resistance: 130 °C/2H
Packaging Details: No packaging, clear plastic box, Kraft paper box, plastic bag
Lead time: 10 business days after artwork confirmed.
Material
Washi tape is made from the bark of trees that are native to Japan —the paper mulberry, the bark of the gampi tree, or the mitsumata shrub (Edgeworthia papyrifera). Besides, bamboo, hemp, rice, and wheat is also commonly used for material.
Because of highly renewable resources, washi tape is regarded ecofriendly and biodegradable.
Unlike washi tape, deco tape is made by plastic. Deco tape is stickier than washi tape and it feels a bit like a thin packing tape.
The second reason that washi tape is ecofriendly comes from its reusability. Washi tape does come off unlike duct tape; it does not leave a sticky mess. But the longer you leave it on the harder it is to get off.
Characteristic
Soft and thin.
No residue and safety hand tear.
Good adhesion and flexible.
You can write on it.
NO.002

---

Dear designers and business representative, you've seen it on Etsy or Pinterest for many time or heard about it on your famous DIY blogger. PUNDY can now customize your design of WASHI tapes (some people called it "wasabi" tapes) for really low minimum order quantity! Let your washi tape obsession begin! Contact us now!!

---

NO.001

---

Dear designers and business representative, you've seen it on Etsy or Pinterest for many time or heard about it on your famous DIY blogger. PUNDY can now customize your design of WASHI tapes (some people called it "wasabi" tapes) for really low minimum order quantity! Let your washi tape obsession begin! Contact us now!!

---

---
Press Release
New Notebook for 2017

The business notebook designed by PUNDY is especially made for office users who love simple and fashionable designs.

Read More

Awards of Taiwan Golden Print

PUNDY won awards of Taiwan Golden Print in 2011.

Read More

New Notebook for 2015

The business notebook designed by PUNDY is especially made for office users who love simple and fashionable designs.

Read More