Tomoe River Paper
Tomoe River Paper
At PUNDY, we love customizing your products, and with our new Tomoe River paper notebook options, you can enjoy writing in fountain pen with no problems!
When it comes to finding paper that is fountain pen-friendly and delivers the best results every time, Tomoe River paper beats the competition. This paper originated in Japan and has become one of the most highly sought-after options for fountain pen users across the world.
The Origin of Tomoe River Paper
The Tomoegawa Paper Company was founded in 1914 in Japan – the name of the company was inspired by the Tomoegawa River that was close to where the company was located. The original Tomoe River paper was used for catalog mailings until it was discovered to be a great paper for fountain pen users.
The Tomoegawa Company is still in existence today, and one of their off-shoot companies, Sakae Technical Paper, is responsible for the distribution of Tomoe River paper.
How Tomoe River Paper Is Made
All Tomoe River Paper is made from trees that have been taken from sustainable forests, and the Tomoegawa Company invests significantly to ensure that sustainability is at the heart of everything they do.
The paper comes in both 52gsm and 68gsm, making it a thin choice that works well in notebooks. The 68gsm version is slightly more textured than the 52gsm, but both papers offer a high-quality finished when you use your fountain pen with them.
The paper is coated on both sides, which not only reduces ghosting but also provides a great surface for all types of pens and pencils. Tomoe River paper is also incredibly strong and can be hole punched, printed on, folded, and painted on in addition to writing on it.
It's worth noting that Tomoe River paper comes in both cream and white options, allowing you to create the look you want when picking out paper colors. The white option is very bright, and the cream is slightly softer, but both options offer great results and minimize ink bleeding for fountain pen users.
The Benefits of Using Tomoe River Paper
If you are looking for a high-quality paper for your next notebook, then Tomoe River paper offers a myriad of benefits that will make your writing more fun and more precise! Some of the key benefits include:
Fountain pen friendly surfaces
No feathering
No show-through
Less ink bleeding
Smooth writing surface
52gm & 68gsm options
It's also worth noting that even though Tomoe River paper is easily found in A4 and A5 loose sheets, getting a notebook is slightly more difficult, making the PUNDY offering even more exciting for Tomoe Paper fans!
PUNDY's Tomoe River Paper Notebooks

Here at PUNDY, we've been in the stationery business for over thirty years and love nothing more than finding new and exciting products that we can bring to your life. All our notebooks are made in Taiwan, and we pride ourselves on producing high-quality items that you will treasure for years to come.
We understand why Tomoe River paper is so popular and can now offer to use our custom notebook manufacturer service to create Tomoe notebooks in all shapes and sizes! When you choose our service, you can look forward to choosing from:
Perfect binding notebooks
Stitched notebooks
Custom printed inner pages
Various size options
And much more!
All you need to do is let us know what you are looking for and then be amazed at the finished result, especially if you are a fountain pen user!
The PUNDY Customization Process
Once you have decided on the style of notebook you want and the type of Tomoe River paper you want to be included, you will then need to consider how else you would like to customize your chosen product.
Firstly, you will need to pick the color you'd like for your notebook cover from our wide range of choices. When you have selected the color you like, you can then choose if you want anything stamped or debossed on the cover. With gold, black, white, and silver options, you can create a custom design for your notebook that really stands out from the crowd.
Whilst we can offer a fully customized size guide, some of the most popular sizes we have requested include:
A4
B5
A5
A6
If you want something smaller or bigger, then just let us know!
The final step is to decide what printing options you want for the internal pages. The options available include:
Diary layout
Dot grid
Grid
Lined
Or you can choose to leave it blank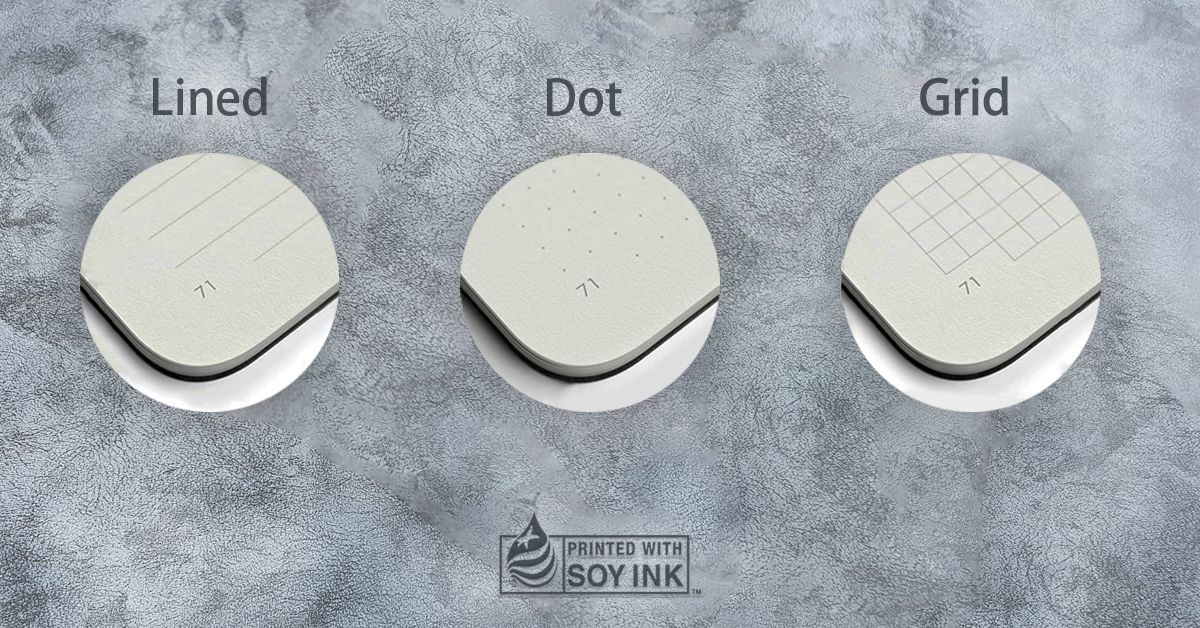 We know that choosing a bespoke notebook is an exciting prospect, and we will do all we can to ensure that the product you receive is both stylish and high-quality so that you can enjoy writing in it every day. Get in touch with PUNDY now for more information on our Tomoe River paper notebooks.
If you have any requests, please e-mail pundy@pundy.com or call +886-2-2225-6199 to contact us. Thank you!
Press Release
New Notebook for 2017

The business notebook designed by PUNDY is especially made for office users who love simple and fashionable designs.

Read More

Awards of Taiwan Golden Print

PUNDY won awards of Taiwan Golden Print in 2011.

Read More

New Notebook for 2015

The business notebook designed by PUNDY is especially made for office users who love simple and fashionable designs.

Read More